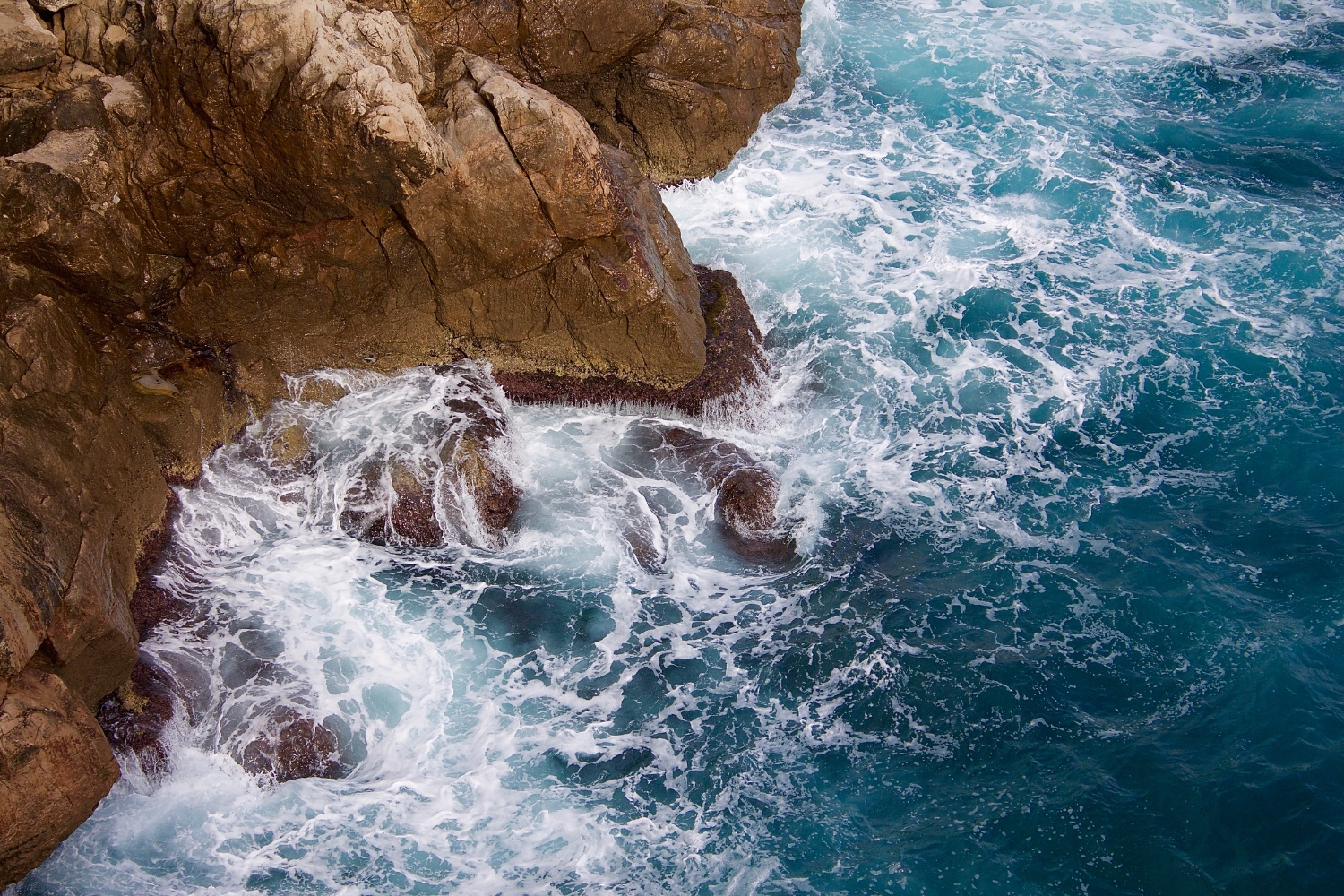 Ocean Essence® is produced using proprietary processes and equipment developed by Hawaii Kai® Corporation. Using these processes, the seas around Hawaii surrender their precious natural elements. Great care is taken that all the delicate beneficial elements provided by the sea are retained during the process.
Since ancient times, the Hawaiians have known that there was great benefit in bathing in the pristine waters surrounding their beautiful islands. They believe that regularly immersing themselves in the sea rejuvenates their bodies and helps to ease muscle fatigue and pain caused by exercise and physical exertion.
Scientists now understand that ocean waters, particularly those from around the uncontaminated seas of Hawaii, contain over 80 minerals, trace elements and electrolytes which are also found in the human body including magnesium, calcium and potassium in their bio ionic form. Many of these minerals are directly associated with providing healing to the skin, relief from strenuous exercise and reducing inflammation.
Ocean Essence® provides an improved response to stress and accelerates recovery from physical exertion by reducing muscle inflammation. It also alleviates aches and pains, relaxes muscle spasms and stimulates circulation.
Arnica Oil is broadly known to treat sore muscles, soothe bruises and help reduce swelling and inflammation.
Hemp seeds and cold pressed oils are gaining widespread attention for their nutritive and skin care benefits. Hemp Seed Oil is low in saturated fat and is highly regarded for its composition and impressive ratio of Omega 3 and Omega 6 essential fatty acids.
MSM, or methylsulfonylmethane, is known for lowering the inflammatory response and assisting the body in creating new joint and muscle tissue. MSM also helps to reduce swelling and stiffness.
Camphor is known to be an anti-spasmodic and anti-inflammitory, and camphor oil is especially known as a poweful reducer of all types of inflammation. Camphor also stimulates the circulatory system and when blood circulation improves, it can even alleviate and help reduce swelling. Camphor used as an ingredient in creams can also treat stiff joints, and is a very effective remedy for joint pain. The soothing, cooling & and calming effect of Camphor is a perfect solution for subduing many kinds of pain.
Menthol has pain relieving and anti-inflammitory actions., and can also reduce stress. When menthol is used topically, it's analgesic properties can be used for muscle aches, muscle pain, muscle cramps, sprains and strains. Because of this, menthol is often found as a main ingredient in preparations which relieve muscle cramps and lessen pain from sprains.